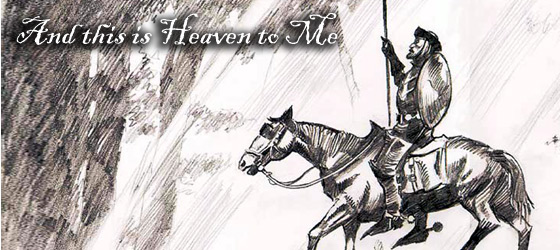 previous entry / newest / archive / next entry

Who, what, where and why -- 2001-05-02

Fate is no satisfied with putting the temptation of Talia in front of me, but also deems it necessary to remind me of someone else I have a crush on... HS (or formally Ach-ese). Now I'm swiming in a pool of my own lust. Talia is cute, and strange, wonderfully strange. I think that's what I like about her most, that she is different from anyone else I've known. And, then there's the fanasy woman, the older woman, who has been a part of my psyche since I got a crush on my kindergarten teacher oh so many years ago. So the question remains... maybe I shouldn't say question, because it's really up to me who I go after. I may make a fool out of myself with HS, but I think I can handle being made a fool right now. I need to make a fool out of myself sometime in life, why not this time? Why not now? Why not see if it's worth holding on to and cherishing moments that haven't happened between us? I need to leave this fantasy world and try. Sure, HS might look at me funny and tell me to hit the bricks, but I need that. I need to know once and for all where I stand. With Talia, I know sorta where I stand... she wants me, and I want her. There is a tension I feel when I'm with her, but it's never to the point that I feel intimidated. Maybe tension is a wrong word. Now that I think about it, it's not the wrong word, I think I just need to add sexual, as in sexual tension. We dance around the subject, but we both know that we want each other. Gawd, it feels so great to be wanted and to want. This weekend I'm going to hang out with an old high school friend of mine. I hope it takes my mind away from all this for a little while. However, come Monday I'll have to face this again. I'm going to test the waters with HS now that I know where I can find her for sure. After that, I think I might jump into the pool that is Talia. I need that.