We (my Aunt, Uncle and two cousins) set out to downtown Los Angeles to visit the central library and take in some of the sights.
Right besides the library is the tallest building West of the Mississippi. Or so I hear from the occasional news anchor on a slow news day.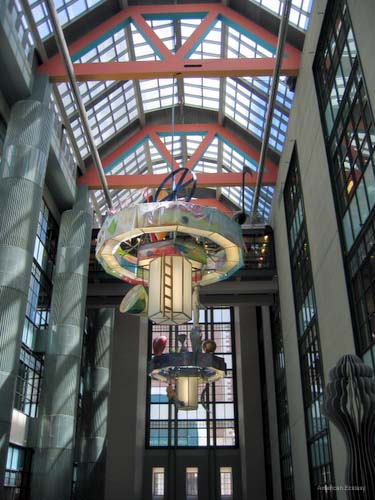 This is the interior of the central library, new section.
Central rotunda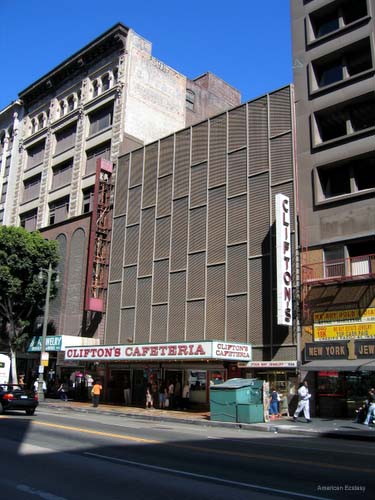 Clifton's cafeteria, which I know has a great facade under that metal facade. Too bad they don't remove it to show off the original facade.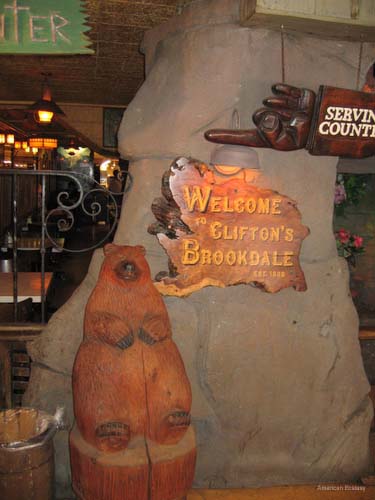 As you enter Clifton's you're greeted by a friendly bear.
My meal, which consisted of an enchilada, corn bread, and homemade macaroni and cheese, was super good.
Clifton's interior is "themed" to look like a forest. Here is a friendly log cabin.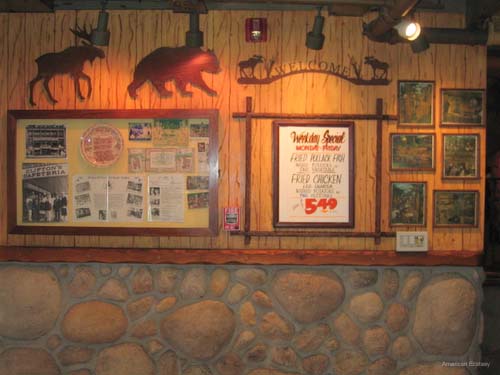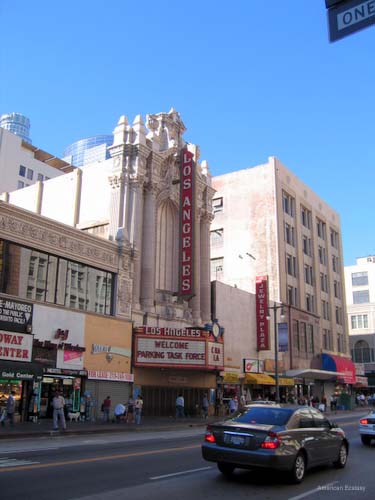 Back outside on Broadway one can see the great buildings from the street's heyday. Today most of the street is filthy, but there is a vibe on the street. There is an energy that can only come from a central spot where everyone is buzzing.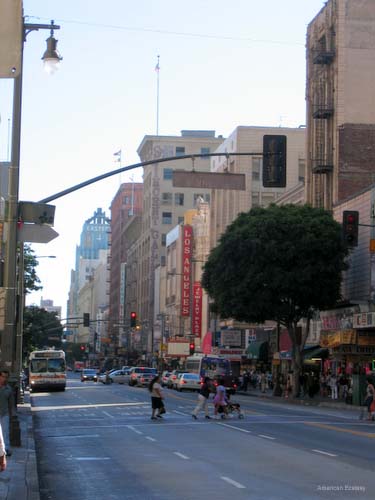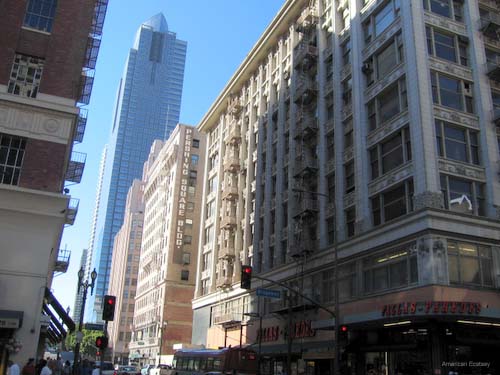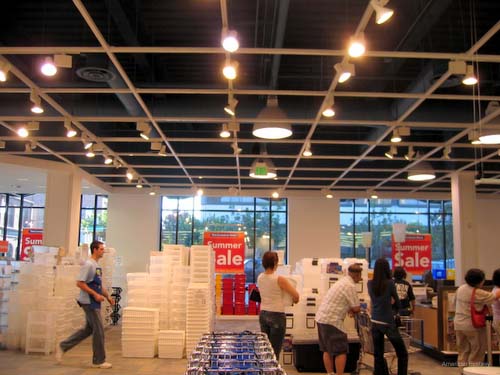 After taking the metro gold line up to Pasadena we all went to "The container store" for some shopping.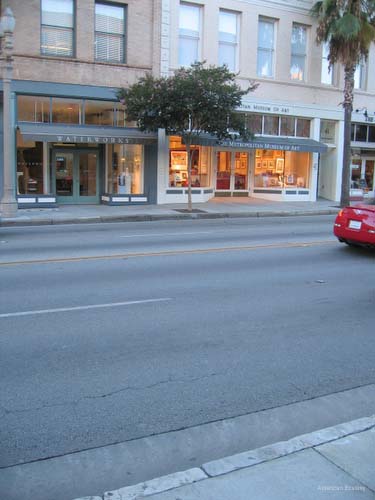 Fair Oaks Ave. right before sunset. The sun is blocked by the buildings.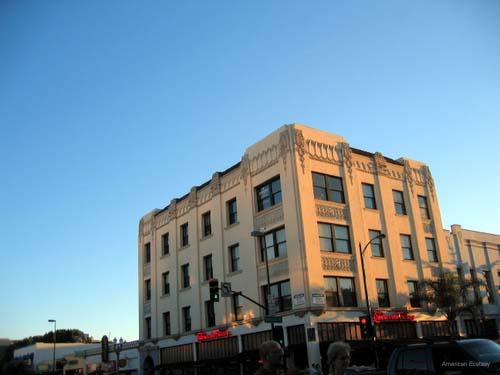 Further up the street the sun still hadn't set.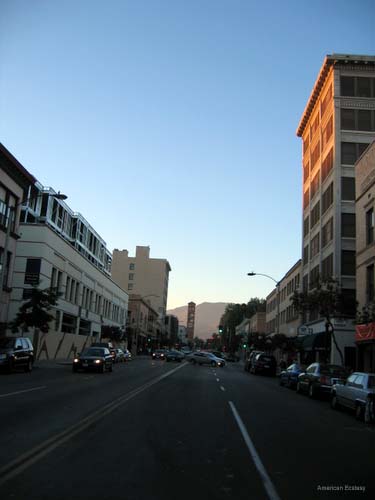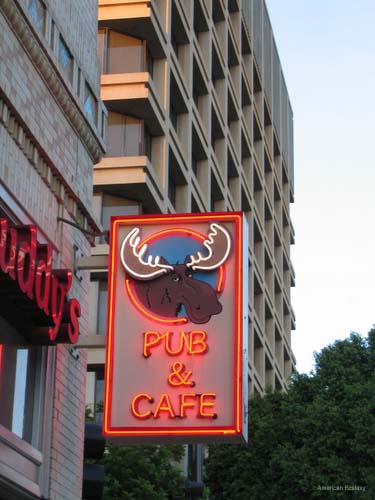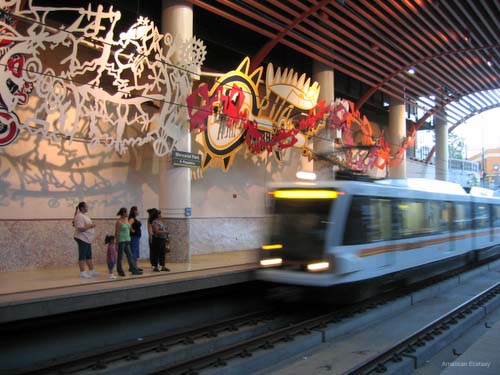 Back on the Mission Park metro station waiting for the train to take us home.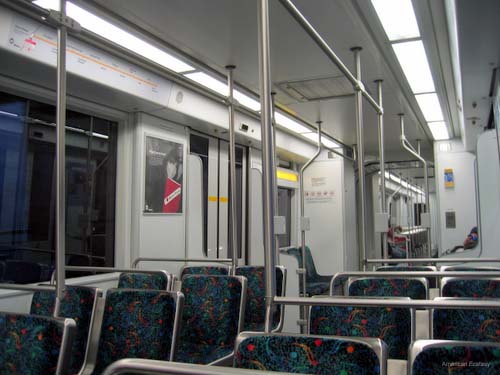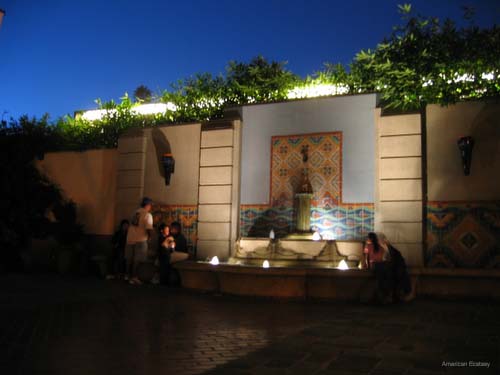 Outside Union Station, the fountain's lights attract some kids.