In my sleepy haze last night, I finally found out who was the one that fled from my MySpace list of friends. OK, it's cool by me. I can't force anyone to be on my list, or to be my friend, or whatever.

Moving on, for the past few days I've been working on my online photographs. I learned to use Photoshop a few years ago, but I didn't have it on my computer until a couple of years ago. Before I was stuck manipulating my photos via various other programs like Microsoft Paint and some other one I can't remember now. But even after getting Photoshop I had to dial down the file sizes because I didn't have that much bandwidth, or web space. A couple of weeks ago I was looking to do something different with Vista Drive when I realized that a lot of the original pictures just looked bad. The originals looked good, but the ones I posted online just looked really bad. So the last couple of weeks I've been going back to the raw originals and redoing them so that they look better once I post them online. Case in point is the following photo entitled "Driving By." The first of these two is the one posted on my site for the last two years, the latter is the one I just fixed and posted this weekend.

Before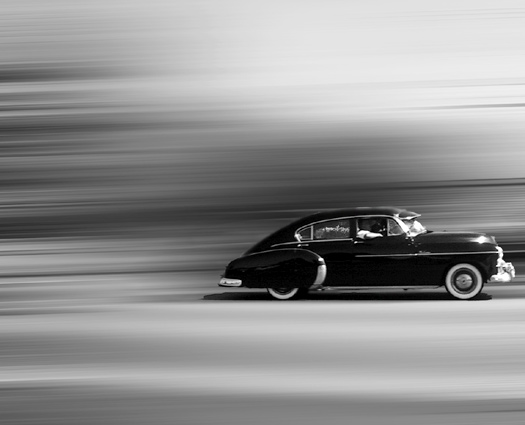 After
See the difference? The more I see the first one the more I wonder why I posted such a compressed quality photo. I'm surprised it's taken me this long to go back and replace, or redo, the low quality photos. Hmmmm, I was lazy I guess.
I got an email today from the California Science Center, which used to be the California museum of science and industry oh so many years ago. Anyone that lives here in L.A. probably remembers this museum from public school field trips. I know that the first time I went was on a school field trip. Anyway, the email got me pretty interested because apparently there's going to be an exhibit called "Marvel Super Heroes Science Exhibition." Rather than me paraphrasing let me just quote what the email says about the exhibition.
Step into the incredible Marvel Comic Universe and experience your favorite Super Heroes and Villains. Over 30 fantastic action stations reveal how Marvel's characters bring science into their world. Discover how Bruce Banner's emotions transform him into the Incredible Hulk! Dangle from "Spidey's Web" and climb the walls, Spider-Man style!
OK, reading that made me say, "I'm there," just now. I mean come on, who doesn't want to climb walls Spider-Man style?! OK, so you don't but I do. No one was asking you to go, I'm just telling you that I'll probably end up going. I just hope it doesn't end up being like that Body Works exhibition I went to a little over a year ago. That thing super sucked, but not because the exhibition wasn't cool but because there were too many people there. If I didn't already tell you I'm not a big fan of crowds. That's putting it lightly, I HATE CROWDS.
End communication.