Here's some random stuff that I've found on my travels around the internet, and other stuff.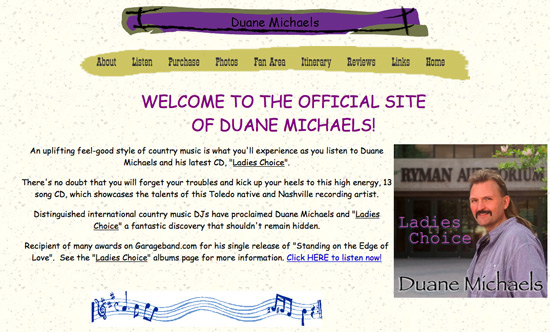 In searching for pictures by the artist Duane Michals, but I couldn't remember how to spell his name. In spelling the name wrong I found the above website for singer Duane Michaels. Check out his site.
* * * * * * * * * * *

I work in San Marino. Probably the most famous murder case in San Marino history is now a TV movie, on Lifetime no less. I love the Lifetime movies because they're SO melodramatic and over the top. If you want melodrama, go straight to the Lifetime channel.
* * * * * * * * * * *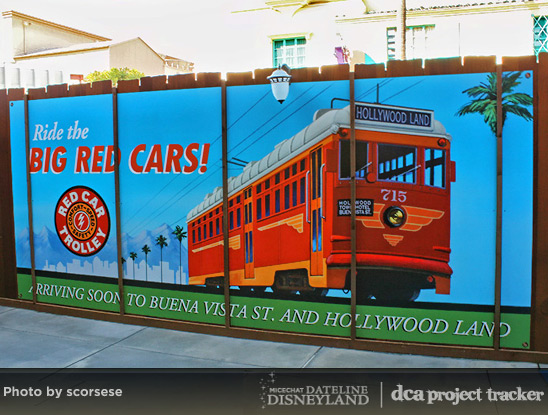 Over forty years ago LA divorced itself from the Red Cars and entered into a marriage with the automobile. Now, after suffering through so many decades of traffic, we're slowly rebuilding the old rail lines. Not completely, but somewhat. Disneyland's new "Red Car Trolly" will try to recapture a little bit of the nostalgia by installing a "line" from "Buena Vista st. to Hollywood Land." Good times. I'm looking forward to it.
* * * * * * * * * * *

The 80's TV series V is coming back to television. I don't know much about it, but it made me remember one person in particular... Diana, played by Jane Badler. That woman fueled so many adolescent dreams back in the day. Wow!
* * * * * * * * * * *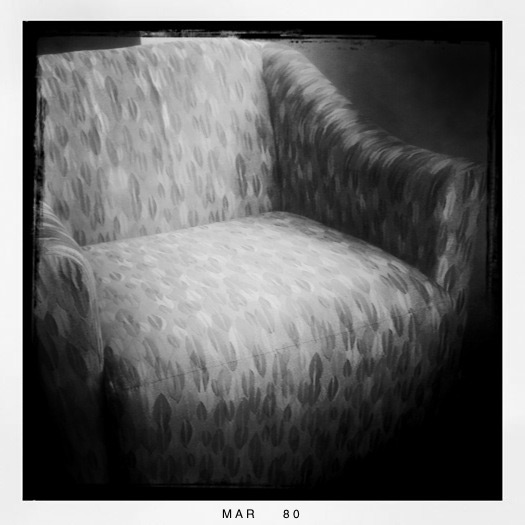 Last, but not least, I bought yet another photo app for my iPhone... one called Hipstamatic. I've been playing with it since I downloaded it, and I'm really enjoying the pictures that I've taken. The one above is of a chair at work.
Anyways....
End Communication.