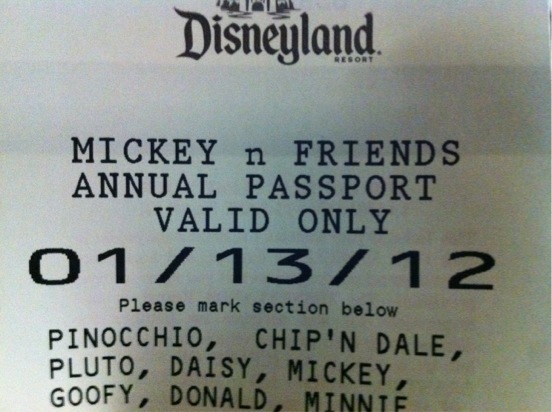 Went to Disneyland after work for the first time in 2012.  Going there on a Friday night has become a sort of a habit because there's good food there, and afterwards there's all the attractions.
TheGirl and I decided to eat somewhere at Rancho del Zocalo in Frontierland rather than our regular spot, The Hungry Bear on Critter County.
Here's the burrito, which was OK.  It needs to be spicier.  And stupid me forgot to bring my Tabasco sauce. Dumb.
At the end of the night I had a churro to cap off a great night at Disneyland.
End Communication.