TheGirl and I had a jammed packed, nearly perfect, Saturday. I was reading LA magazine earlier this week when I saw the special events page for this month. A few things caught my eye, but they had already occurred. The one thing that caught my eye and had not already happened was a tour of the El Capitan theater. I admire architecture in its many forms, but I especially love art deco buildings along with movie palaces. So it was wonderful that TheGirl agreed to wake up at 6am on our day off in order to tour the El Capitan.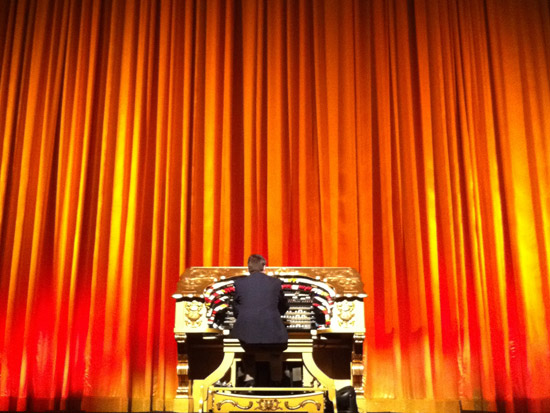 We arrived at the appointed 7:30am time and were quickly ushered into the main auditorium where the house organist played some music for about 15 minutes (pictured above).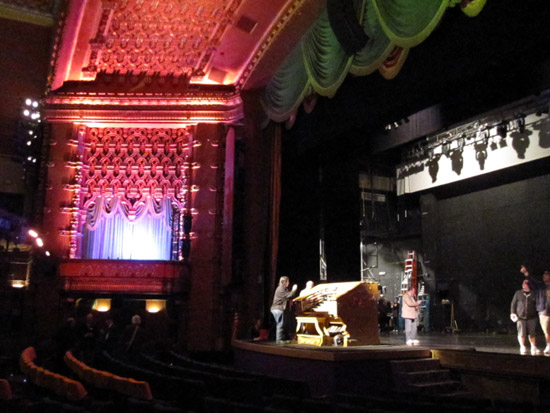 The music was followed by a slideshow and a short talk about the history of the theater, followed by the actual tour of much of the backstage area (pictured above).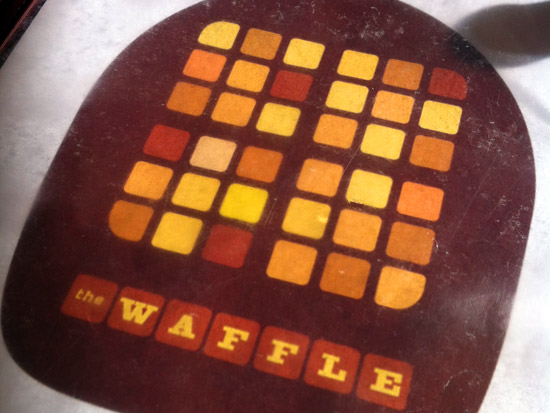 Since we woke up so early there wasn't enough time to eat breakfast. By the time the tour was over and we were hungry. I remembered a place down on Sunset called The Waffle that I had heard was pretty good (menu pictured above). Sure enough the food was super yummy.
My breakfast consisted of two scrambled eggs, hash browns, applewood bacon, and waffle.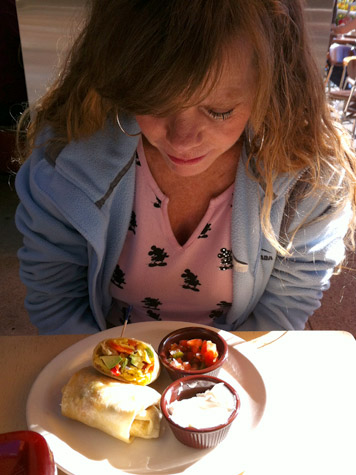 TheGirl ordered a breakfast burrito, which you can see being "inspected" by her.

During the tour we were given stickers to denote what group we were in. TheGirl's sticker fell off her jacket, so I quickly picked it up. In the above picture I'm showing off my "double D's." LOL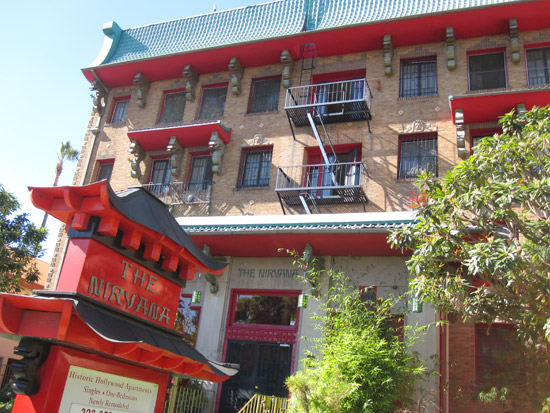 After breakfast we returned to Hollywood to walk around and see the sights. There was a particular building that looked interesting as we drove by it (pictured above).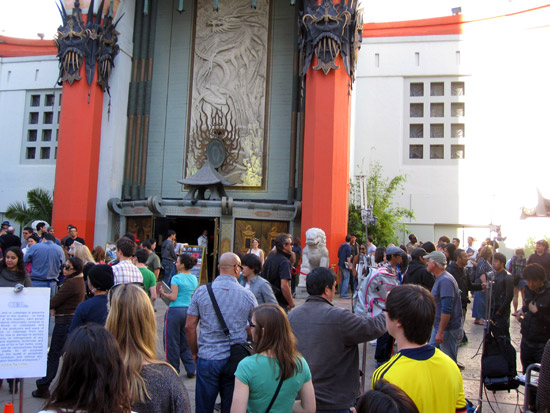 The Chinese theater was packed, as per usual, by a bunch of people. It's funny because not a few hours before when we were standing across the street waiting to enter El Capitan there wasn't a soul in the courtyard.
Michael Jackson's star was well populated (pictured above).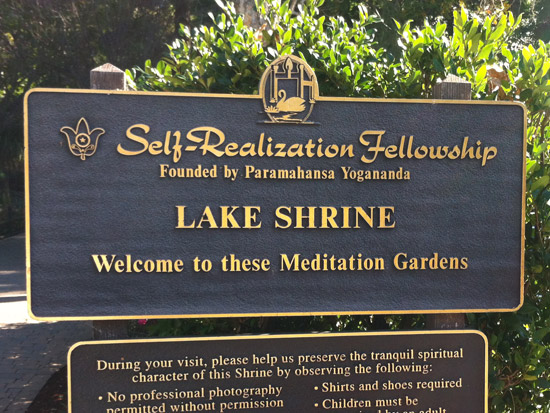 After walking around Hollywood for a bit we decided to head out to check out a place TheGirl and I have been talking about visiting for some time now... The Lake Shrine in Pacific Palisades.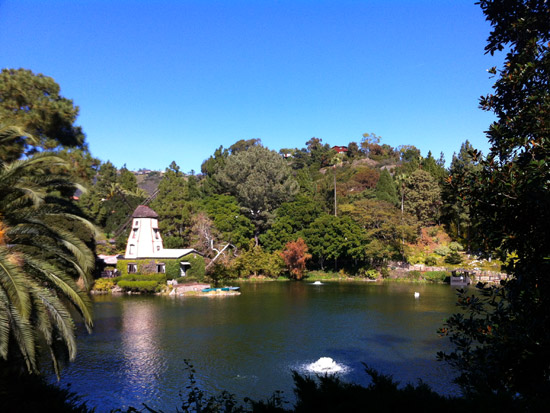 TheGirl definitely loved the whole thing. It was very peaceful despite having Sunset blvd only a few yards away. Needless to say, I took a LOT of pictures.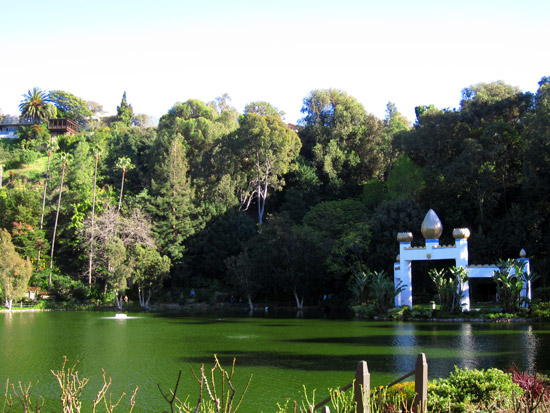 The day ended with us going back to Hollywood a third time to get some food and ice cream at El Capitan. It was the culmination of an awesome day. Despite having to wake up early we had a day we will not soon forget.
End Communication.