Since TheGirlís Disneyland pass doesnít allow her to visit on Fridayís for the next couple of months she decided to go with her daughter on Thursday this week. And of course I was invited to meet up with them after I got off work.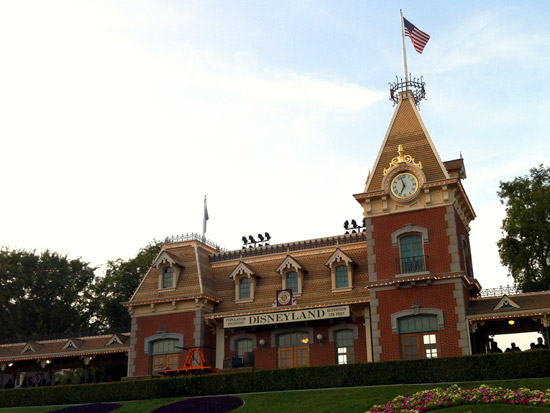 The drive to Disneyland was crazy, as usual. I took another route though. Going from the 2 freeway to the 5, to the 10, to the 710, to the 91 and finally hitting the 5 again. I went this route because the 5 between downtown and the 91 is a perfect mess after 5pm. Instead of the trip taking me 2 hours it only took me one hour with this roundabout route.
Still, I did arrive at nearly 7pm, just in time for dinner at the Hungry Bear in Critter Country. I had the chili-cheeseburger with onion rings. Super yummy. The Hungry Bear has not disappointed me at all when it comes to the meals Iíve had there. Each of their sandwiches and burgers and such has been really tasty and relatively inexpensive (Disneyland or anywhere else for that matter). I spent $13 on dinner and had a great meal. I even got a little extra iced tea. I asked the girl behind the counter if they offered refills and she said that they donít, but that I could come up to the counter and ask for one anyway. But then her co-worker brought out a little ďside carĒ of iced tea (pictured below).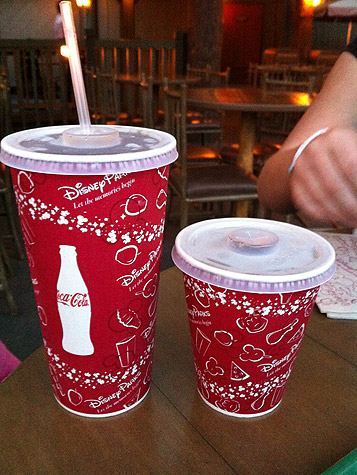 It was JUST RIGHT, because I didnít have to come back for a refill. I Love refills. Not nearly as much as I Love TheGirl, but you know what I mean.
Anyways, TheGirl just txted me that she is leaving Disneyland now. I Love her so much. Itís kinda sick how much I love that woman. I get to make Love to hear tomorrow, ya know. Can you tell Iíve had some booze tonight? Well, I have. Iím tanked. Iím pretty good at writing when Iím tanked.
Anyway, time for bed.
End Communication.