I spent the day with TheGirl on Saturday. During our travels we went to see the Levitated Mass at LACMA.

Here I am trying to move the 340 ton rock.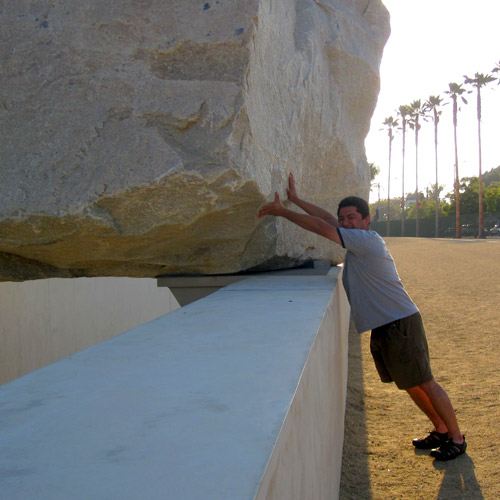 Here is TheGirl with the mass above her head.
Here's an artistic pictures of the Levitated Mass.
The mass was kinda neat. For some reason I thought the thing was much bigger. When I looked at it it was pretty big, but it seemed to be bigger on TV. Oh well. At least it's free to view and walk under.
End Communication.