Nine days until Big Sur, part deux. At the end of the week Iím camping with TheGirl. Iím certainly excited about camping, but Iím super excited about Big Sur. That place really put the zap inside me, and Iím super ready to go back and experience more of it. This time, unlike last time, Iím making Pfieffer beach a priority. I know that staying in Monterey means that TheGirl and I will be able to enjoy more of what that city, and Carmel, has to offer.
TheGirl pretty much made the entire weekend a birthday weekend for me. Sunday night we went out to a vegan restaurant in Hollywood called Doomieís. Itís vegan comfort food, and it was awesome! Take a look at what we ate: vegan Big Mac and vegan nachos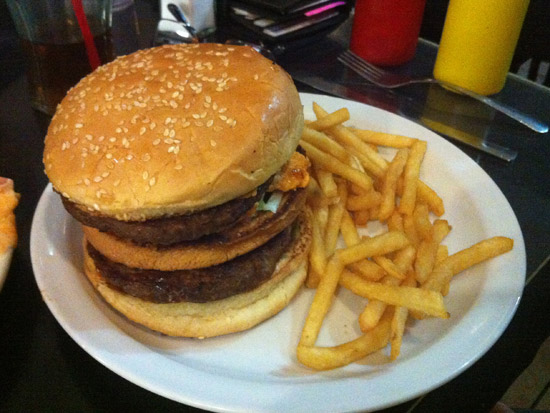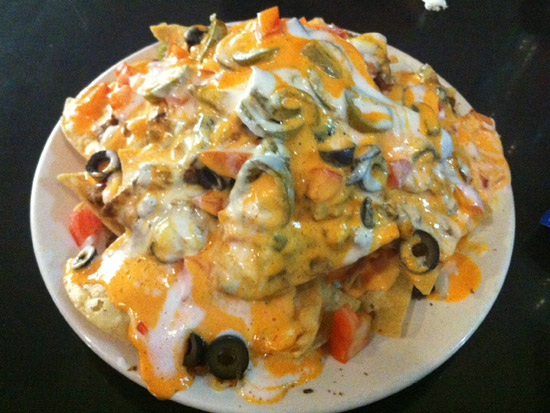 Saturday we went out to Oxnard to mill around the harbor. We checked out this creepy abandoned hotel.
The hotel seemed like a happening place back in its heyday. But now itís an abandoned husk, lifeless. Thatís what made it so creepy. Following our exploration of the hotel we decided that we needed food. We drove to this one place called ďThe Whaleís Tale.Ē The place had bad reviews online, and when I told TheGirl that we decided to go somewhere else. I used technology to find us a place called ďThe Fishermanís Catch.Ē I had a fish sandwich, which was awesome. Best fish sandwich Iíve had. The thing that made it was the tartar sauce. It was just right. Very tasty and tangy. TheGirl liked her salmon as well. It was good, she gave me a taste.

* * * * * *



At the end of the week weíre going camping. And the weekend after that weíre off to Big Sur! OMG, Big Sur, part deux! I can hardly believe that Iím returning to that beautiful place so soon. I think I might have to make it a yearly thing, if not bi-annually. Anyways, thatís a bit of a dream. Best start saving up my pennies.

I woke up feeling a tingle in my throat. But I refuse to get sick. There is too much going on right now to have to deal with a cold, or something like that.

Work was work, but the last couple of hours were tough because I could feel the illness coming on stronger. Not good. On my way home I bought some cold remedy stuff, that probably doesnít work. Perhaps the hot toddy Iím having will kill most of the germs.

* * * * * *

Had another heart to heart with TheGirl tonight. She informed me that the first two weeks in October TheChisel is coming down for a visit. Two weekends. And I know that she has already said sheís going to do something on the long Thanksgiving weekend. I donít want to be in town that weekend, but at the same time I donít want to leave.

Iíve come to the conclusion that the reason why she continues acting this way towards me and The Chisel is because there havenít been any consequences. She hasnít felt the pain that I have. She has felt some pain, but nothing like what I have felt. Whatever though. Time heals all wounds, and time also covers all scars.

Lastly.. today was crazy not just because of the heart to heart talk I had with TheGirl, but also because two women from my past walked into my life again: Olga and Gina. Crazy how the Universe does things. Iím going to bed. Gonna try and rest up and get rid of this cold.

End Communication