TheGirl and I are planning on going to Disneyland in about three weeks. But, until then her pass doesnít allow her to go into the park, so we settled on the next best things... Downtown Disney, for our first Saturday hang out in a LONG time.
TheGirl and I went to this bar at the Disneyland hotel called Trader Samís. The first time we went there over a year ago it was crowded and we bolted out of there in two seconds. This time we arrived before the crowds did.
Inside the bar looks like a mix of the Enchanted Tiki Room and the Jungle Cruise. Itís pretty neat.
I had a couple of speciality drinks they serve at Trader Samís. Because, when in Rome....
Following our drinks we walked around downtown Disney. The Lego store was one of our stops, where we posed with a giant Lego Hulk.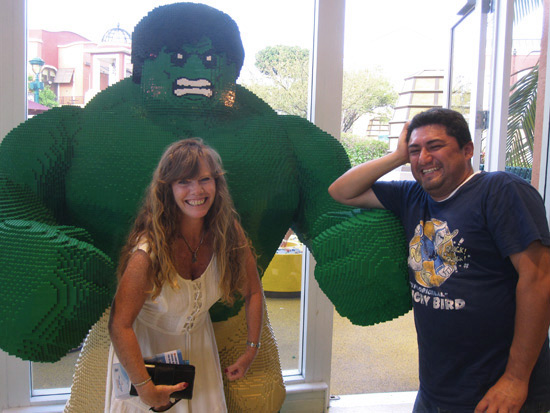 It sucked going to the gates of Disneyland and not being able to go in. Especially since I have a pass that would let me enter just then and there.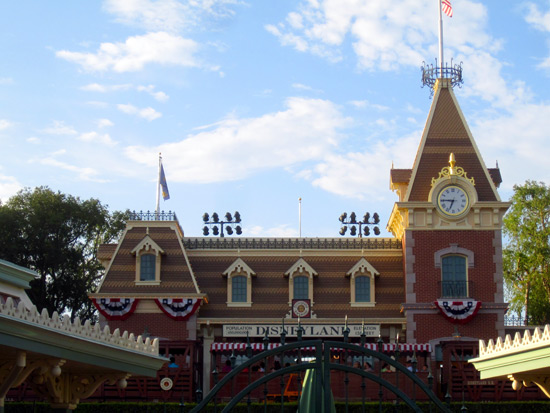 But I canít just go into the park and leave TheGirl outside. Even though she said I should. Thereís no way I could.

* * * * * *



Friday night I decided that since I didnít have any other plans I would hang out with my homeless buddy. I bolted out on him on Thursday because I had a family thing that I had to attend to. Because of some statements by him saying heís lonely and wishes I could spend more time with him I decided to treat him to dinner. I wanted something inexpensive but good. We went to a play in Glendale called Troyís and I ordered a pair of bacon burgers.
The bacon was really good, though I canít say much more about the burger than that. It wasnít horrible, but not great. The fries were good. Onion rings were those common bought ones that have bad hard breading. OK when theyíre hot, without taste after they loose their heat. Still, it was nice to hang with my buddy.
* * * * * *
Speaking of hanging out, hereís a picture of Chandaka, hanging out on a branch before we all headed out to downtown Disney.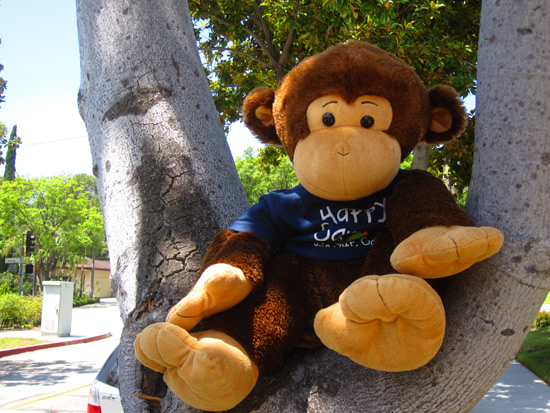 End Communication.