What I should say is that Big Sur V doesnít really merit that title, because the majority of the trip was in Monterey, Pacific Shores, and Carmel. We did one short hike to Jade Cove, and that was it. That being said, I guess we can just call it Big Sur V for my purposes. Hereís the recap.

Sept 20, Travel day always starts out with a quick trip to get ice and snacks. This time TheGirl forgot her cooler, so we also had to make an additional stop at the 99 cent store to get a cheapo cooler. I wasn't very hungry when I woke up, and in getting ready I just didn't find the want to eat. Once on our way both of us realized we were getting hungry, so we decided to find the nearest IHOP and get some food. I ate like a fiend, as is my custom these days. We were off again, this time we didn't stop until we reached SLO for gas. We talked about many things along the way. She opened up about some things that sheís hinted lately. I didnít press, but I was pretty amazed that her quest to find happiness took her to a place that not only didnít make her happy, but made her step down yet another notch in my mind. However, I canít beat her up, because she just doesnít know how to reach her goal and sheís trying everything she can. I canít blame her for that.
Our first stop after our pit stop was Cambria, and the Cambria cemetery (pictured above). We spent around 40 minutes at the cemetery. Itís a cool place, kinda. TheGirl remarked that it was so quiet, and just then we heard wind chimes in the background. We talked over to where they were and as I touched a pair of old shoes that were on top of the tombstone the chimes began to ring again. It was a little eerie. After the cemetery we went down to Linnís to use the restroom and check out the shop there. I bought some bacon flavored sticks. Yummy!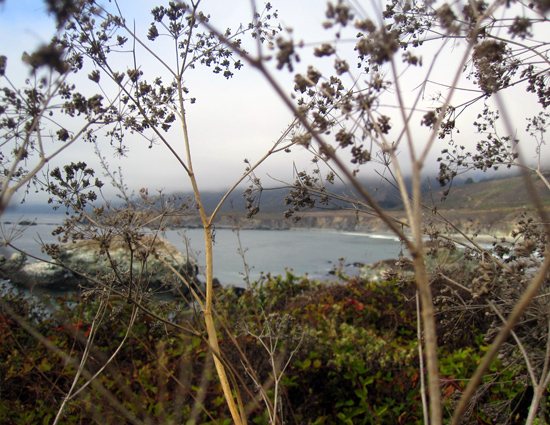 Our next stop was Jade Cove, which was a planned stop. We went down one trail, and found a dead-end. We hopped into my car and drove a little ways up the road and then found the cove. It was beautiful for what it was, but other stops in Big Sur are much prettier. Still, it was interesting. We saw surfers trying to find a good wave. It was overcast, and the swells were small. I found a pool next to a rock where I saw tiny little fishes swimming around. They were so small that I couldn't really discern what they looked like. They just looked so interesting. A whole little community was contained in that tide pool. Wow!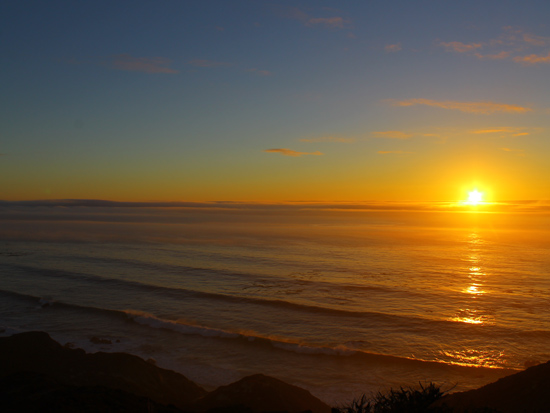 Between Jade Cove and Carmel we hit the area of Big Sur that contains Deetjen's, just before the Big Sur Valley. Right in that area the sun was bright, and we could see the sun setting in the distance. I wanted to get a sunset picture since my first trip up to Big Sur, but the fog always prevented me from getting a good picture. Not today. Just as we drove out of the Big Sur Valley the sky opened up and the fog that hung from about the Big Sur River Inn is was gone, and all I could see was that wonderful ocean and the sun. I pulled over to a turnout and took as many pictures as I could before I put my camera down to enjoy the moment. And what a moment. I cried tears of joy. When I got back into the car TheGirl could tell I was moved. She asked me what was wrong. All I could tell her, in a whimper, was that I couldn't find the words to describe the beauty of that moment. Big Sur might just be the most beautiful place on Earth. In my estimation, of course.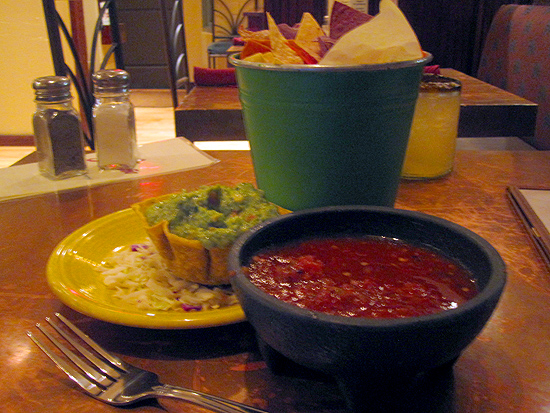 We made our way up to Carmel for dinner at our usual spot, Club Jalapeno. I had a burrito, which was tasty, but not as much as my previous dinners there. The margarita I had barely gave me a buzz. I think I have built a tolerance for booze, and that's not good. Following dinner we booked it up to our hotel in Monterey just off the Munras Ave, which is lined with hotels for nearly its entire length. The Ramada wasn't anything special, but it wasn't horrible. It even had a fireplace.
Sept 21, When I go on trips like this I like waking up early in order to take full advantage of the day. Especially on trips like this one where I may be gone for three days, but two of those days are travel days. I didn't have an itinerary like I did last time, I wanted to play the trip by ear. However, I did want to wake up kinda early in order to maximize the time. But, TheGirl has different ideas. She wants to sleep-in. When I was first with her she always woke up early. I taught her the fine art of sleeping in. She enjoys it now that she has to wake up early for work. I love sleeping in. If I could I would do it EVERY DAY. However, on vacation I don't want to sleep in. I want to be out the door early. I woke up early, showered, but I had to wait for TheGirl to shower, do her hair, and then get ready. We didn't get out the door until about 10am. We drove down to a breakfast place that I had scooped out for our previous trip. It's known for good breakfasts, and sure enough it has some awesome food. I ordered a chicken fried steak with country fries, eggs, English muffin, and a huge pancake. TheGirl ordered salmon eggs Benedict. She said the food was great!
Following our super hearty breakfast we drove down to Pacific Shores. I took a bunch of photos of the coast. Then we drove around the peninsula until we reached the end of the road. The day was chilly, but sunny. Just as we were driving the last leg of our journey around the shore it started to rain. Thankfully it only lasted about 15 minutes and didn't rain again the entire trip.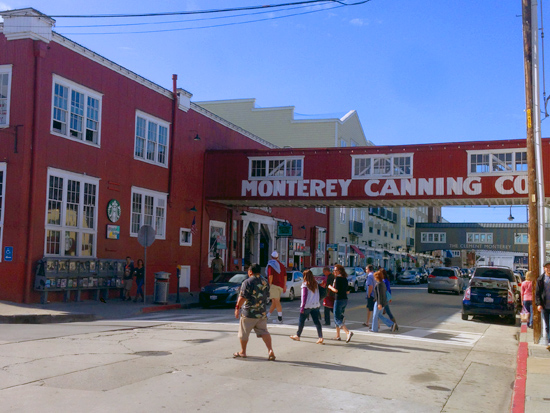 TheGirl really liked Cannery Row the last time we traveled up here. My only interest with that place is in the aquarium. But, TheGirl doesn't ever want to go to the aquarium. Hence, we end up walking around a tourist trap. We went for a drink, looked in some of the shops, and spent nearly forty minutes talking to the director of a Thomas Kincade gallery. I don't like that guy, but the fella at the gallery did have some good advice about getting my photography out there. He said to network. Man, that ain't easy. If I ever want to sell my stuff I best buck up and do it.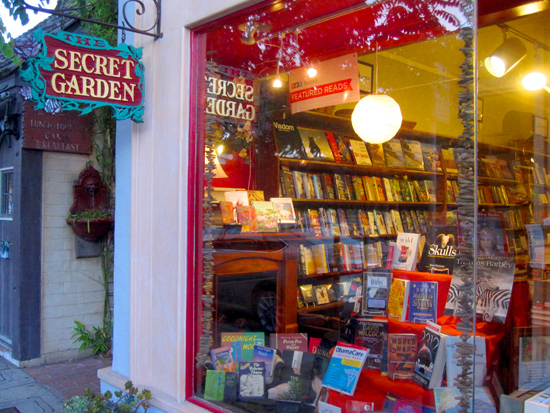 We had just enough time to make it back to Carmel to check out a store called "Secret Garden." Every time we've gone to Carmel it's been too late to check out the little garden in between the buildings. It was quaint, kinda what I expected. The good thing is that I FINALLY got to see it.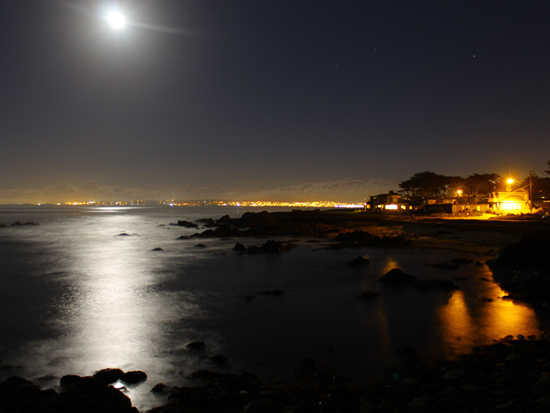 Following Carmel I decided to drive us out to the beach where we had spent the afternoon. I didn't want to go straight to the hotel room for some reason. Out by the northern shore I spotted the moonlight shinning on the water. I knew I wanted this photo. I popped the tripod and went at it. The picture above is the result.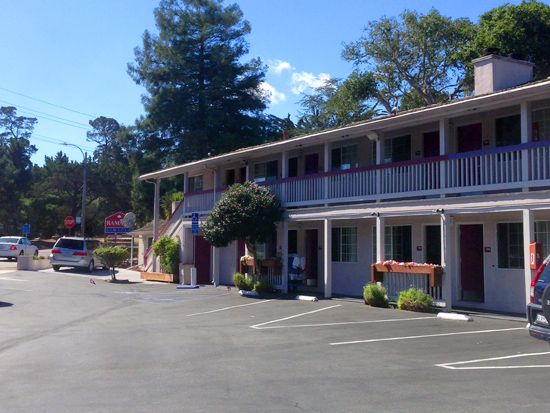 Sept 22, I woke up at nearly 7am again today, but TheGirl and I didn't get out of bed until 10:30am. I showered and was ready fast. TheGirl took until 11:30 to finish. The hotel lady was none too happy that we took so long. I thought turning in the key just past 11am would buy us some time. But instead the key stopped working at 11am when I was putting my stuff in the car.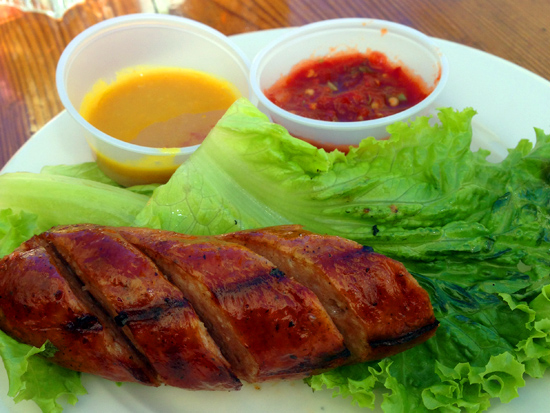 Finally out the door we booked it down to the Big Sur River Inn for breakfast. Every time we go there we eat inside, totally forgetting that there's a patio that overlooks the river. This time we didn't forget, and were seated right next to the railing, where the river was only a couple of dozen feet away. I ordered quite a bit of food, including the summer sausage pictured above. It was all so yummy. It's hard to leave this place again. Intellectually I know that if I lived up here all I would be doing is working like I do in Los Angeles. And the beauty that is the visits here would be lessened, because I'd have to grind it up here. But of course if I was able to somehow make a nice bit of money somehow. Perhaps selling my photography. Then, I could come up here and stay a while. I don't think I could totally leave Los Angeles. Not at this point in my life. Perhaps later. For now Los Angeles is me, and I'm Los Angeles.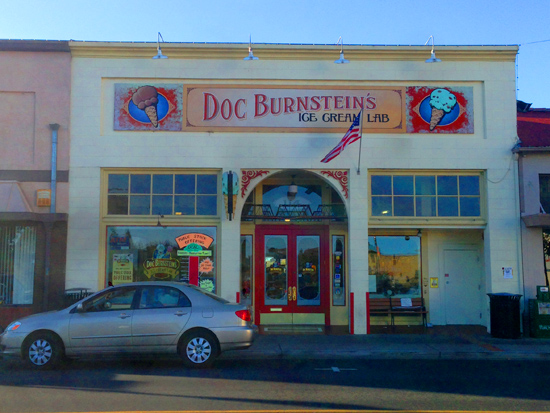 After brunch, we jotted down the coast until we came to Cayucos for some cookies. Our next time was Doc Burnstein's ice cream lab in Arroyo Grande. The parlor was a throwback to the ice cream parlors of the past. A fella behind the counter complimented me on my Voltron shirt. I had root beer marble ice cream, which was yummy. TheGirl had something called Merlot Raspberry Truffle. She said it tasted like wine. That was our last stop. After that we didn't stop until we got to my house. All-in-all the trip was damn good. I wanted to see a couple of placed in Big Sur, but spending time in Monterey and Pacific Shores was pretty dang cool. The Monterey peninsula and Big Sur are becoming like a second home to me. I like that. I certainly want to spend a lot more time there.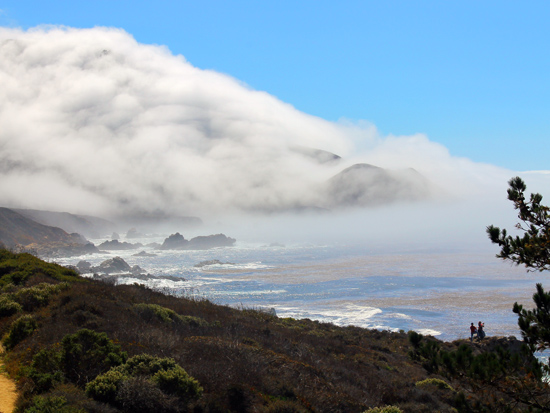 * * * * * *
Here are some randoms things I have to mention:
Last week went pretty damn fast. Two of my supervisors are on vacation this month. I say never come back. Everyone is chill at work. I need to escape these jobs.
I was going to have a photoshoot this weekend with a friend that has a Pre-Raphaelite look to her. I scooped some locations for the shoot, but she fell ill and cancelled the plans to come. Oh well. I might have to take initiative and go up to Vegas to do these photos.
One of my domains is up for renewal, and these outside companies like sending me letters reminding me do renew through them (pictured below)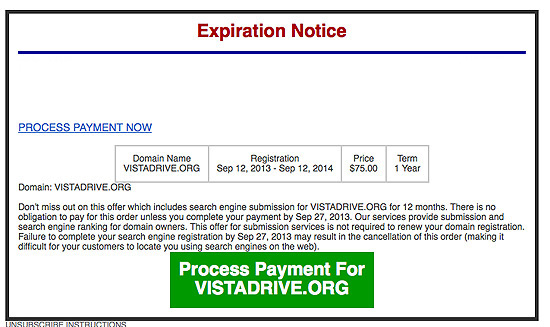 The thing is, their charges are excessive. $75 for a one year renewal?! $10 buys you a domain, why would I spend 7 and a half more times for something like that? Because these companies are just out for your money. They donít do anything my service provider doesnít already do. Only they charge and arm and a leg for it. And of course, next year it will be another $75. Fuck that! These dopes donít fool me.
End Communication.