As I always say, it's been too long. It's not like I haven't been journaling. I've just been keeping it to myself, in a way. I've been journaling on my website for my monthly "newsletter." But, since I do write a lot I should be able to transpose what I wrote there to here. So here we go.
Oct 9, Today my beloved car, Crockett, passed 50,000 miles on my way to work. Wow, 50,000 miles in two years and three months. The majority of those miles have been to and from work. But there have been some really great miles going to Disneyland, and Solvang, and Big Sur. The Big Sur miles probably represent no more than 5% of my total miles driven, maybe tops 7%, but they are the most beautiful and significant miles I've driven in my car. In seven weeks I intend on going up to Big Sur and Carmel to write what I hope will be a masterwork of writing. I will pour my heart out, and use every ounce of my writing craft to write this dang thing already. My first trip to Big Sur just about a year and three months ago represent the most significant miles I've driven in my car.
Oct 17, I woke up feeling sick, but not as sick as last night at dinner with TheGirl. I told myself as I struggled to wake up this morning that I wouldn't allow myself to think that I was sick. I figure that the power of positive thinking could make me feel better, even as I struggled to get out of bed this morning. Work threw me off a bit as well. We had a drill that was meant to prepare us for an Earthquake, if one should happen to happen while we are at work. We walked up the street to a parking lot to assemble. We did a head count and returned to the library where I started my route. I was forty minutes later than my normal schedule, because of the drill and some changes to the route. While on my route everyone wants to talk to me. I'm easy to talk to, what can I say. On my second to last stop a girl that knows I have a crush on TheDesire says to me, "Will you marry me?" I replied, "Sure." TheDesire was right in-between us as we had this exchange. I so wanted to tell TheDesire that who I REALLY wanted to be with is her. When I was a kid a girl said she was married to me, and that made me feel so happy. It wasn't quite the same today, because the one I want to say this to me is TheDesire. Speaking of, she mentioned that she wanted to learn more about photography. Ah, yeah! I, of course, offered to teach her ALL I know. I want to believe that TheDesire has been told I like her and is ready to reciprocate. TheDesire is nice, and I REALLY want to be with her. I suspect that we would make a great couple. We would blow every other couple out of the water. Of course, that might be the booze in my hot toddy talking. Still, one never knows. What I do know is that pretty much everyone knows I have a huge crush on TheDesire. I wonder why? Ha!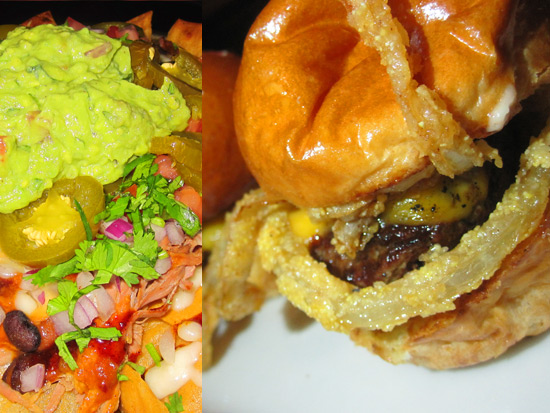 Oct 22, Work today was tough. My cold has only gotten stronger, just as I thought it was going away. Wrong! I was feeling bad enough during my second job that I thought of telling my supervisor that I wanted to go home. I was about to when I saw that a huge chunk of the staff went home. I felt bad because then I'm leaving them with one less body. I'm poor, and can't afford to leave money on the table.
On a usual Tuesday night I hang out with my homeless buddy. I usually buy us both a pair of burgers and we talk. I drop him off at a local park where he goes to where he lays his head. Tonight I had to lie to him that I was feeling really sick, and that I was going to go straight home. I said that because my coworkers from Glendale asked me to have dinner with them. I have NEVER gone out to dinner with a group from Glendale. If I told my homeless buddy the truth it would have hurt him. This way no one is hurt. Unless he finds out, of course. Dinner was good. I ordered a Manhattan and some sliders, and split some pulled pork nachos. Good food, good talk. We talked a lot of shop, but also rumors. Mainly my guy coworkers were saying I should date TheDesire. She is a catch. Every man would envy me, not that I'm looking for them to wish they were me. I like her, and I want to spend time with her.
* * * * * *
Oct 23, I drove over to TheGirl's for our traditional Wednesday night dinner. TheGirl dropped a few hints tonight about her situation with TheChisel. A few weeks ago she mentioned that she didn't want to ever see him again. But she stopped short of that when she told me that she told him that she would see him less often. He then went on a campaign to try and "win her back." She showed me last week the cards he custom made and sent to her pleading to let her try again. Dopey move. Well, after she asked me if I wanted to go to the dog rescue she goes to every Sunday with TheChisel I knew that he had been tossed. All this is academic, and really it doesn't effect me. I'm pursuing TheDesire. I want to ask her out on an actual date. I want to be with her. That is not to say that I don't want to be TheGirl's friend. Realistically that is NOT going to remain a reality. It's only a matter of time.
* * * * * *
Oct 24, This cold is still hanging around, but at least today it feels like I've turned the curve on it. I hope. This has been a shitty week, not going to lie. But, out of that shit might come some good things after all. This morning while parking the delivery van at Pasadena I received a call from Beverly Hills library. I was in park, but I answered it anyway. The lady told me that my interview is scheduled for Sunday at 11am. Score! I hope they only want me to work some weekends. Since I don't have a girlfriend I can afford some Saturdays at work. Also, I need to pay down some bills. The route today was chill. I'm finally getting the hang of this new sequence of stops. TheDesire looked so good today. She is a damn attractive girl. She didn't really talk to me much today. She and her coworkers from her branch seemed to be more interested in talking amongst themselves. I took that as a sign that I best leave sooner than later. As I was leaving I looked back and she was looking right at me. What that look means, who knows. I certainly can't guess anything anymore. And I can't read her like I can other people. Mainly because my own emotions get in the way when it comes to TheDesire.
* * * * * *
You are now all caught up. This has been a shitty week. Hopefully the coffee night out with TheDesire goes well, and my interview on Sunday goes well too. That will go a long way towards making this week a good one.
End Communication.