I had work today at San Marino. Theyíre fixing the parking lot, so Iíve had to park across the street. Itís shady, and I might go back to parking here from now on. The first couple of years I worked at SM I parked in this shady street.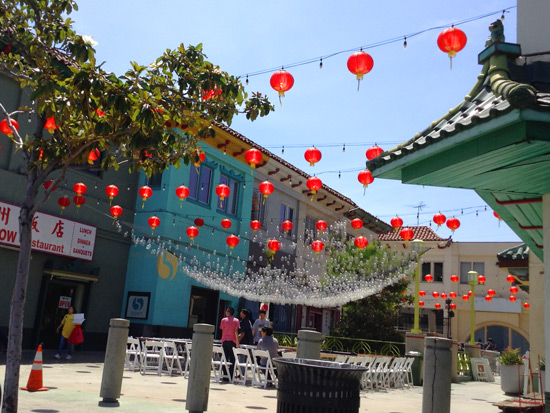 After work I decided I wanted a Langerís sandwich. I drove downtown, and had to get off in Chinatown, because the 110 was packed. Guess there was something going on at the Chinatown plaza.
This manís offer of free lap-dance lessons was nearly impossible to pass up.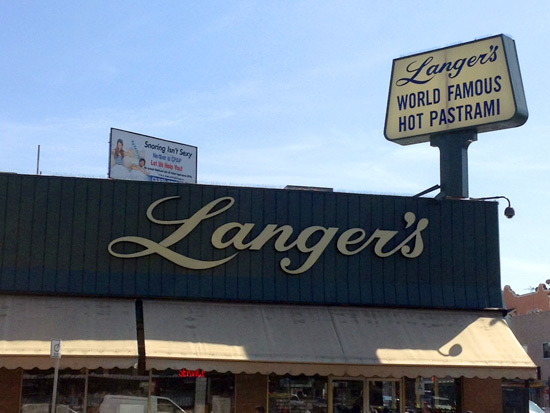 My destination was Langerís Deli. I think I havenít been here in four or five years.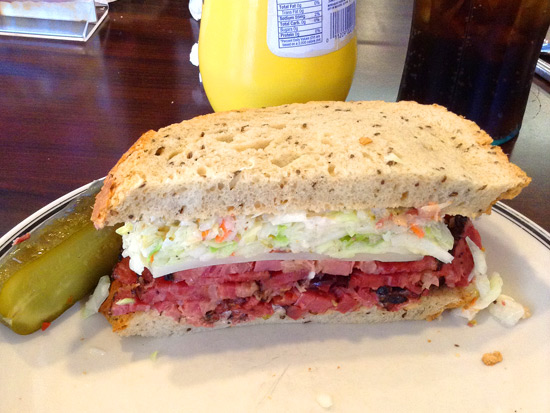 I ordered a number 19, pastrami with cole slaw and cheese. The pastrami was so tender.
I couldnít leave well enough alone. I just had to top off a great pastrami sandwich with some pie topped with brandy sauce. Ultra yummy!
End Communication.