I took the day off and went to Disneyland today! Woo!

* * * * * *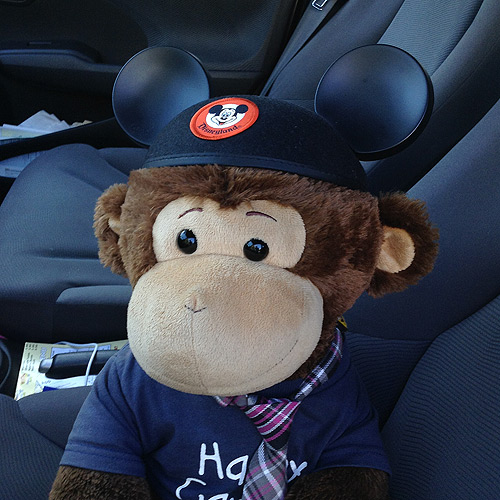 Chan was all ready with his Mickey ears!
* * * * * *

TheGirl wanted to visit the kennel before we went into the park. She thought of bringing her dog with us, because she didnít want to leave her alone at home. But, she also wanted to make sure that the kennel could accommodate her dog.
* * * * * *

Once in the park we went around looking at items I discovered while watching a blog on YouTube. The blog has some interesting videos, full of good information. Like the poop doors, which lead to little areas that service animals can poop in. I never noticed them before. The one in front of the castle is a nice patch of grass. Thankfully, no poop.
* * * * * *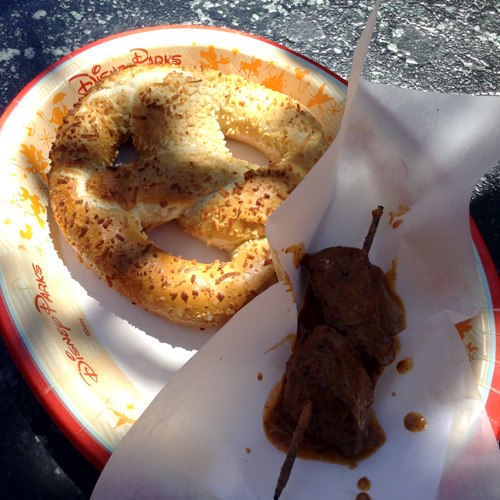 Soon after arriving in the park the two of us noticed we were hungry. We didnít want to eat a whole meal, so we stopped off to get a quick snack at the Bengal Barbecue. TheGirl had never been. I had a jalapeno-cheese filled pretzel, with a skewer on the side. She had a veggie skewer (not shown).
* * * * * *

On Big Thunder Mountain I made it a point to take some pictures of the little town thatís perched atop the queue. This place serves only the finest corn whiskey. I need some.
* * * * * *

Another thing we went to see was the one remaining ticket booth from the days when you had to buy coupons (aka tickets) to ride the attractions. According to the blog I watched this is the last remaining ticket booth... that we know of.
* * * * * *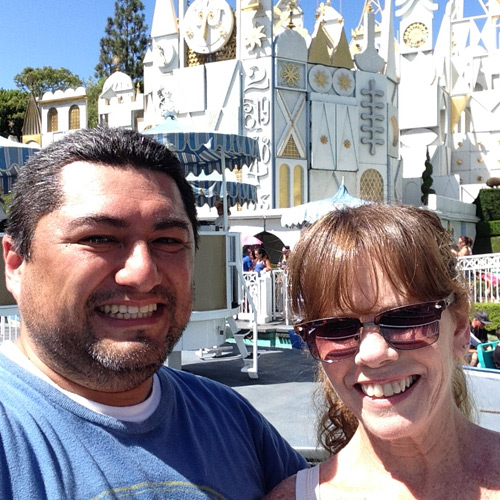 Hereís TheGirl and I in front of Itís a Small World. I was showing her how to take a proper self portrait. We saw a pair of dopes that took a ďselfieĒ and didnít get anything in the background. That kind of shit can be taken anywhere. Dumb.
* * * * * *

Itís a Small World always yields a great photo.
* * * * * *

Lastly, I came home after posting the photo of the Big Thunder Mountain town, with the finest corn whiskey, and found someone had liked my photo. It was a girl that I saw in the park. How crazy cool is that?
End Communication.