A pair of dopes apparently married each other at a Costco in Santa Maria, California.
Here's the story.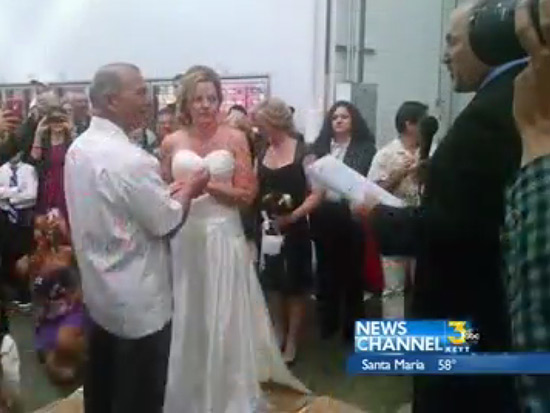 SANTA MARIA - The holiday season came with one special gift for a Santa Maria couple. They were given permission to get married inside their local Costco.
The wedding took place last week as family and friends came into the store after it closed to celebrate the marriage of Robert Bonilla and his bride Meredith.
They met in Costco about a year ago while shopping.
The uniquely romantic event took place in the frozen food section, the exact spot where they first laid eyes on each other.
Afterwards they kissed, shared time with friends,  and found a cushy "double" recliner chair to relax in.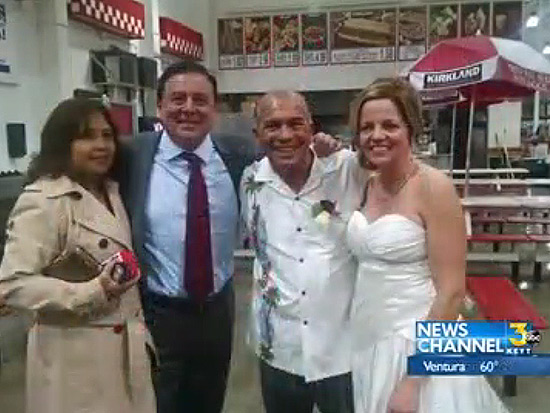 Costco is horrid on any given day. I don't want to go there under any circumstances, no matter how much I'm supposed to be saving. Getting married in a Costco is better by a hair than getting married in a dumb church though. And at least it's not as cliche as getting married on a beach.
End Communication.