My buddy and I went to check out the Shuttle Endeavor today... finally! I've been wanting to go since the shuttle arrived. Here are a few of the photos that I took. The fisheye lens REALLY helped get a good picture of the shuttle.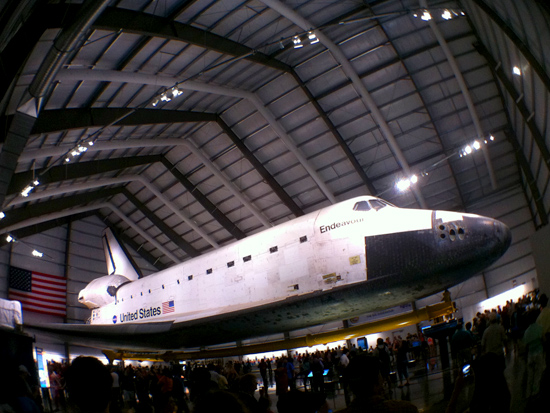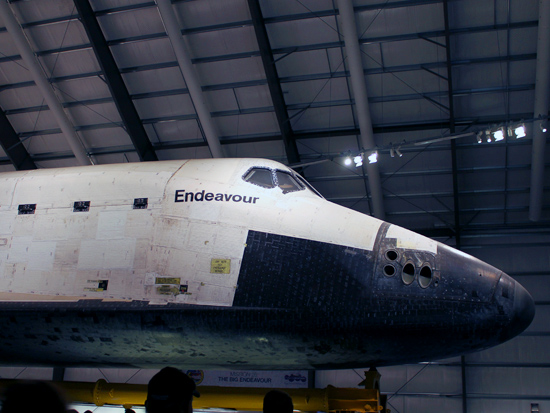 The shuttle was pretty dang cool. The number of people that bumped into me was not cool. People have always been dumb and don't know where they are walking. But it's getting worse. More and more people are completely distracted. Especially when they're walking around a huge space ship, or driving to work.
* * * * * *
The other night I went to Vons and amongst the various balloons in the flower department there was one of Belle from the movie Beauty and the Beast.  Belle was dressed as a princess.  I notice that Disney almost always shows the Princess Belle version in their merchandise. How come the "bookish" Belle isn't anywhere to be seen?  I like the "bookish" version more than this "princess" Belle. Belle is still my favorite, but I wish that Disney would showcase the "bookish" Belle. I know they won't, because the princess line is a HUGE money maker.
* * * * * *
Last night I went out with AE, not so much on a date. It was just a hang. I WANTED to tell her that I have a huge crush on her, and that I hoped she would give me a chance with her. But I cowered out when she said that she still thinks of her ex-boyfriend, and that he doesn't believe in love. I know where that last statement comes from, so I'm not worried about that. But her statement about wanting to marry an Armenian man made me think that I have zero chance with her. So coward me, instead of still going through with my plan, chickened out and just let the question still hang in my mind. Not knowing is better than knowing that I don't have a chance.
End Communication.