There is one that has crossed my path. I find it difficult not to want to look at her when she's near. She has a faraway look in her eyes, but all together piercing at the same time. I find that I do not have a pass to enter a place where I can call her a friend. She seems guarded, unattainable, aloof... which only makes me want to know what thoughts are behind those pretty eyes. I'm affaid that this wall is not one to be climbed easily.

Out of the past came Michelle Cayada, riding with the banner of lost friendship. We talked, it had been over 9 months since we last conversed. I did miss her. I missed our friendship, and now that the bridge has been surveyed, perhaps we can rebuild it. I'm happy to try.

What I had to ask her is why she stopped talking to me. She said she need to do some growing up, and that she didn't want to bother me. I countered that cutting me completely out of the lines of communication didn't seem like a very nice thing to do. Nevertheless, that's now all in the past, where it should be.

Dear Margaret,

I'm absolutely in love with Sarah Mclachlan's new single, Fallen. I heard it while driving the other morning. I looked for it online, and found it as some flash media file. I've been playing it over and over again. I went on Amazon as soon as I got back home to try to buy the CD. I pre-ordered it, but it won't be here until November. Two whole months. I found this picture of Sarah online. I always liked her more with the darker hair. I can't wait to get my CD.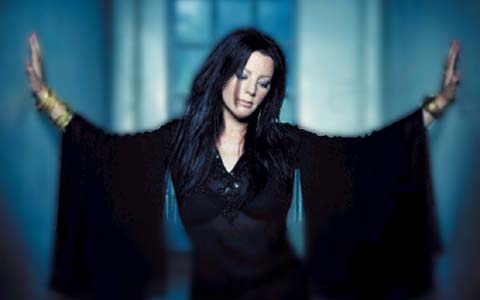 From Me