* * * * * *


ticket

The Girl in front of the entrance to the Tim Burton exhibit

... and at the end of the exhibit (no photos allowed in the actual exhibit).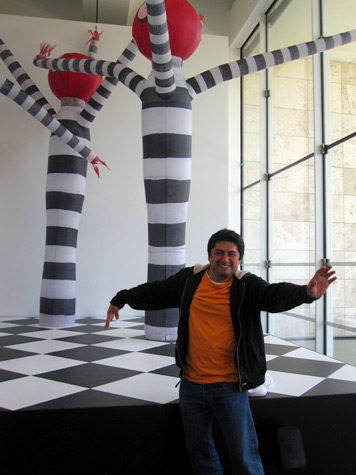 Here I am doing my best impression of the fan guys.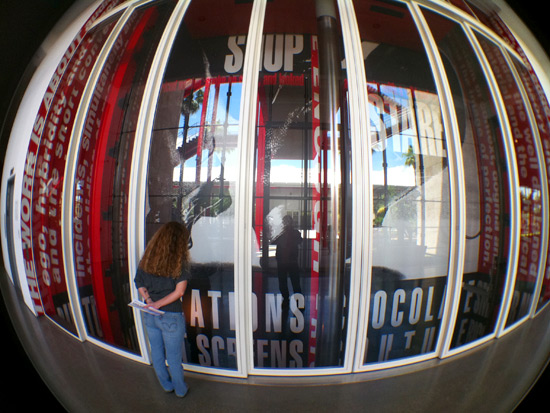 Huge elevator at the Broad Contemporary building.

Hereís The Girl inside the elevator. Itís hard to see the scale of how large this elevator is.

We agreed, the tiny elevator exhibit was the coolest thing we saw all day. Hereís a video of it.
Tiny Elevator from Eric G on Vimeo.

Outside of the galleries we spotted someone getting some professional pictures taken. Took bad we saw more than we bargained for.

Afterward we headed over to a place called MILK on Beverly. The burger I had there was dry, and not very tasty. Good thing they added a lot of yummy bacon.
So after the terrible couple of days I had to deal with Saturday was a really good day.
End Communication.