This week has had its ups and downs. The ups have all been personal. The downs have been nearly all work related. The ups, TheGirl and I are going quite steady. After last week together we reaffirmed why we are together. We simply make a great pair. Today TheGirl told me I curse to much, something Iíve been thinking as well. She said that in her past relationship she could not voice a problem that she had with the exís habits because she wouldnít be listened to. But, Iím not like that. I was already leaning towards doing something about it.


Speaking of last week, itís hard to believe that it was a week ago Saturday that we spent one of our best days as a couple. I took TheGirl up to Franklin Canyon, which is a beautiful park just off of Coldwater Canyon drive. TheGirl was impressed. We walked around, built up our appetite, and took a couple of pictures. Hereís a couple of the many I took there.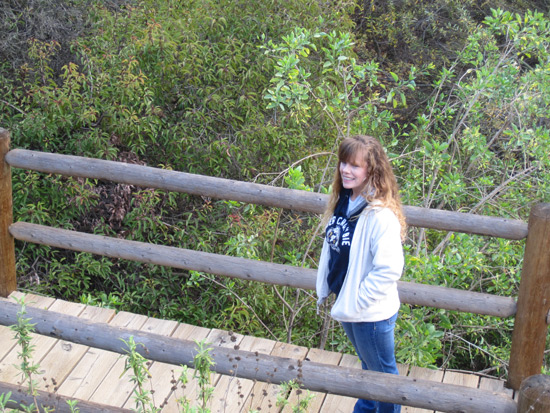 Afterwards we headed to the West Hollywood to get some food at the Veggie Grill. Weíve been wanting to go for some time now, and since we were just a few miles away we headed over there. As the name probably gives it away, the Veggie Grill serves up vegetarian meals. Here are a couple of pictures of what we ate.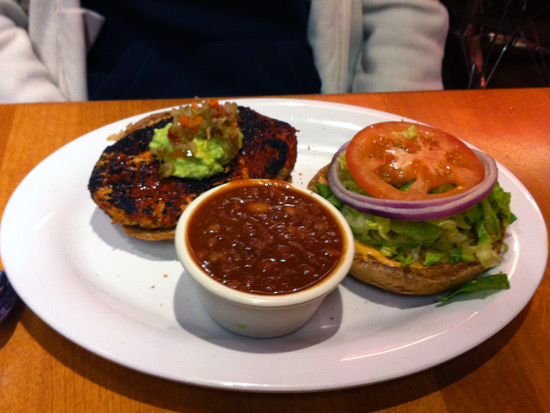 I liked the food so much that I wrote a review on Yelp. Hereís a copy of what I wrote.
Veggie Grill

Iím not a Vegetarian, but my girlfriend is. Yet I was gun-ho to try the Veggie Grill because of some of the food my girlfriend has introduced to me over the last couple of year. The Veggie Grill does not disappoint. I wasnít sure what to expect when I ordered the Grilliní Chicken, but one bite and I knew I was eating something special.
These days I feel that food has had the flavor processed out, as well as the nutrients. What I loved about the meal I had was that it was subtle and flavorful. There were layers of flavors in each bite, each one distinct and tasty. I miss that in food.
So yeah, if The Veggie Grill can win over a meat lover like me than it has to be good. One of the main complaints by meat lovers is how the texture of the food isnít quite right. My ďchickenísĒ texture was quite good, and after the initial bite I didnít notice it.. which is how it should be.
Iím definitely going to go back to try other things on the menu. Oh, for dessert I had the carrot cake. What I liked about that was, again, the layers of flavors. One doesnít need to be conked over the head with sugar to consider a food yummy.
I only wish that there was a location closer to me in the Sherman Oaks (where I live), or Pasadena (where I work). Iíd be there at least twice a month.
So the day was nearly perfect. And on top of everything else, I got a lot of great potential great pictures for my site. More on that later.
Tomorrow is Friday, and then Christmas Eve. Last year on Christmas TheGirl got a tattoo, representing her freedom. Itís hard to believe that itís been a year since then. But it has. Boy, time sure does fly.
End Communication.